Choosing a therapist is an important and personal decision, and one that should not be made lightly. In order for therapy to be effective, it has to be the right fit between you and me. When you're looking for a therapist, it's important to find someone who can listen to what you're going through without judgement and criticism.
In order to fix what's wrong, we must first build trust between us. Building that trust starts at the first appointment. Once we've made a real connection, we get to work clarifying your goals and setting a plan to achieve them.
My name is Melissa R. Davies, Psy.D. I'm a clinical psychologist providing services for adults of all ages. My work leaves me in awe of what the human spirit can endure and achieve. I opened a private practice in Defiance, Ohio in 2012. I was first licensed in 2005 and have worked in the field since then. I am a graduate of Wright State University, School of Professional Psychology, earning my doctorate degree in 2003. I work with a broad spectrum of clients. My areas of expertise include treatment of chronic pain, diversity issues, and treatment of depression and anxiety.
In addition to being a clinical psychologist, I enjoy creative writing, folklore and genealogical research. I am an avid animal lover and enjoy quiet time at home with my husband. I am an interactive, solution-focused therapist. I provide support and practical feedback to help clients address personal life challenges. With compassion and understanding, we work together to reveal your true capacities.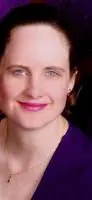 Education
Doctor of Psychology (Psy.D.) Wright State University, School of Professional Psychology, 2003
Bachelor or Arts (BA) Defiance College, 1998
Ohio Psychology License #6128 - with PSYPACT certification. Dr. Davies can practice telehealth in 33 states. See updated list here: https://psypact.site-ym.com/pa...
Additional Training
Mental Health & Deafness Clinic, Received training on treating hearing impaired persons with the aid of an ASL interpreter
Professional Activities and Memberships

American Psychological Association
Ohio Psychological Association